Needle bars for tentering-and-drying machines
Needle bars are designed to be installed into endless pin chains of tentering-and-drying machines and used to hold fabric stretched breadthwise while passing through the drying chamber of the machine.
A wide range of needle bars is offered. The bars can be customized as well.
According to the machine design and fabric type the bars vary in shape and sizes of bar base, number of needle rows and number of needles in a row, needle sizes. Base on above-mentioned characteristics over 70 bar types are manufactured for domestic and import machines.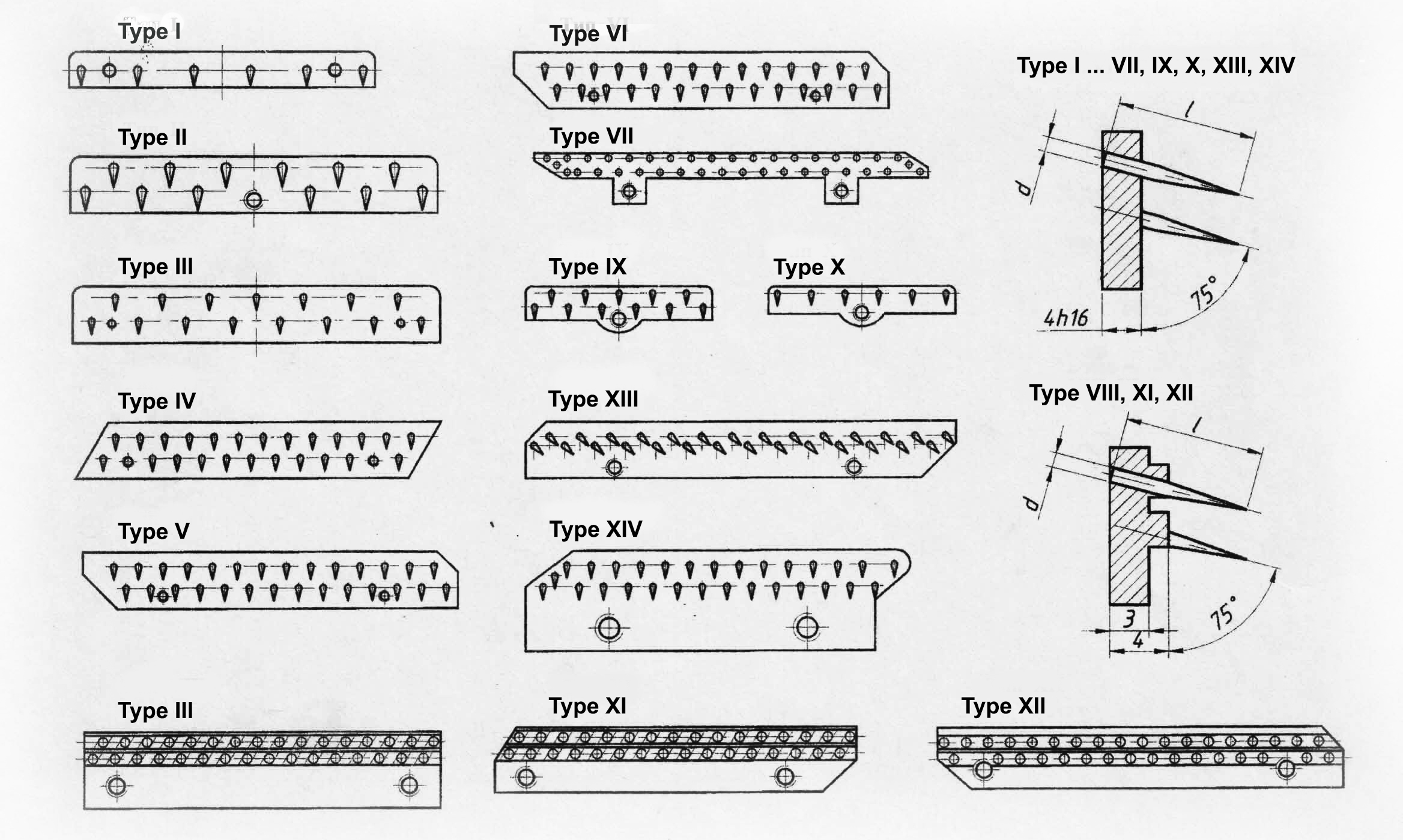 To purchase needle bars for tentering-and-drying machines, please send us a message or call us.