Topping device and wire clothing butt welder
Topping device
- a tool for topping driven elements of carding machines with all-steel wire clothing.

The use of the device provides:
perpendicular alignment of wire clothing relative to the shell ring;

setup excluding dent damage;

capability of topping with a standard as well as "V"-type wire clothing;

topping swifts in diameter range from 100 up to 2000 mm.
The device is completed with the set of replaceable knifes.
A device guide and a locking kit can be supplied along with the topping device as an option.
The supply of separate units and parts can be arranged at custom order.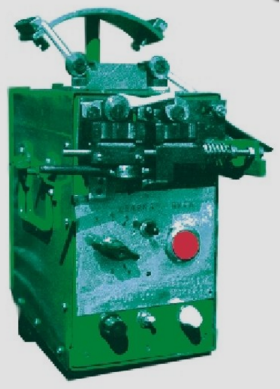 Wire clothing butt welder
Purchasing a wire clothing butt welder you will be able:
to perform a high quality welding while wire clothing setup at the swift;

to avoid an unreasonable overconsumption of wire clothing;

to ensure a high base breaking strength and resilience in weld zone due to thermal tempering;

to weld a wire clothing with base thickness from 0,5 up to 4,0 mm.
Additional welding materials as well as highly skilled maintenance staff are not required for the use of the wire clothing butt welder.

To purchase a topping device and wire clothing butt welder, please send us a message or call us.