Felting needles
Felting needles play an important part in manufacturing non-woven products. Choosing the right type of needles is critical. The working blade of precise and appropriate gauge as well as an optimum design and precise location of barbs allow to achieve desired properties of non-woven products as well as their quality.
Felting needles come as single-reduced (Fig. A.) or double-reduced (Fig. B.) types.

Shank and needle length
The most commonly used diameter of the shank is 1.83 mm (15-gauge).
The intermediate shank diameter of double-reduced needle is 1.20 mm (18-gauge) and 1.50 mm (16-gauge).
The needles of the following length are mainly and mostly offered:
3-inch needles (76.2 mm);;

3.5-inch needles (88.9 mm).
The needle length is measured from the point to the inner edge of the needle crank.

Barb types:
Conventional cut barbs;

F-Barbs, protecting fibers.

Distances between barbs:
RB (Regular Barb) = 6.3 mm;

MB (Medium Barb) = 4.8 mm;

CB (Close Barb) = 3.3 mm;
Working blade length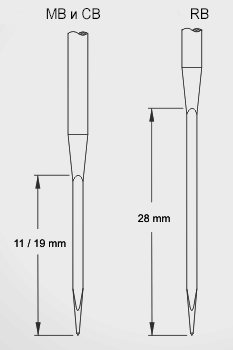 Felting needle barb shapes:
High Kick up;

Standard Kick up;

No Kick up.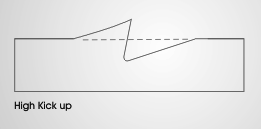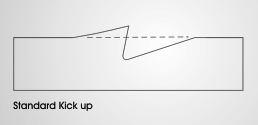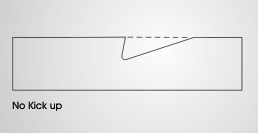 Felting needle point types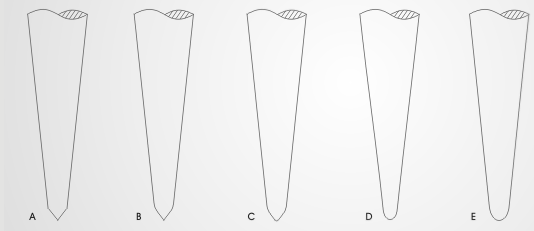 A - standard point,
B - polished point,
C - slightly rounded point,
D - medium rounded point,
E - rounded point.
The following needles can be also manufactured:
crown needles

, with three bards, located on the same height on a short working blade;

Vario Barb needles, with barbs depth and kick up, increased from the point of the needle towards the shank.
To purchase felting needles, please send us a message or call us.